The elegance of women and of hats
Women's Hat
Woman and hat: the more we see them, the more we have doubts about who completes who. Their combination is so elegant, so diversified, always exquisite. Sometimes exotic, sometimes classic, always perfect, the hat is ideal to magnify the feminine allure when the woman seems to be the absolute figure to wear it.
Read more ...
Your hat is waiting for you!
Nowadays, if the hat has become an accessory, it is second to none as for its power to reveal an original and bold character. Tomboy, urban, ultra-feminine, rock or bohemian, your outfit will gain a brand-new dimension. And amid our models, you will surely find your heart's desire or your head's desire!

Shapes

Floppy Hat

Cloche Hat

Trilby Hat

Outback Hat

Fedora Hat

Player Hat

Bowler Hat

Pork Pie Hat

Boater Hat

Cordobes Hat

Bucket hat

Custom Hat

Size

6 1/2 6 5/8 6 3/4 6 7/8

7

7 1/8 7 1/4 7 3/8 7 1/2 7 5/8 7 3/4 7 7/8

8

(*) Filter with plus or minus 1 cm
Fitting your face
Fashion trends
Size guide
Hat Care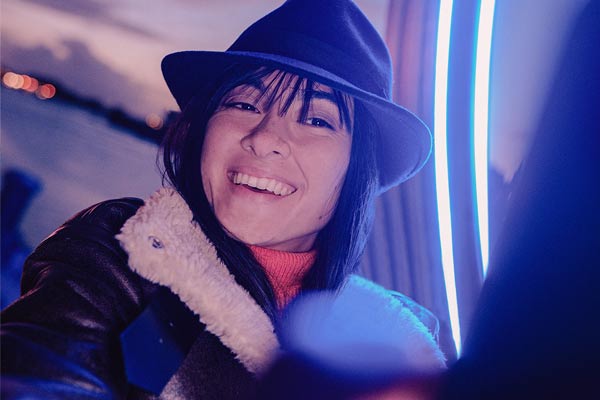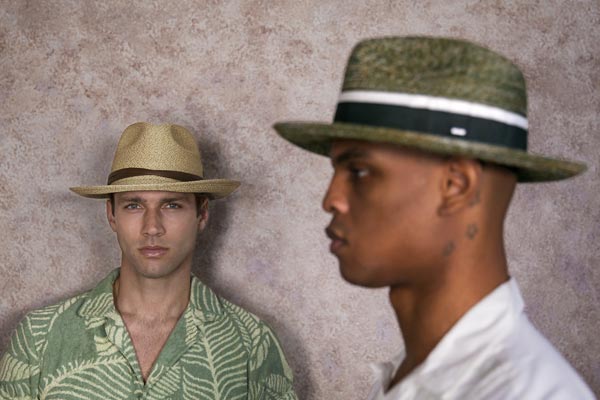 The best 5 reasons to

wear hat
From the boater hat to the linen cap, the usage of the headgear is almost as old as the world itself. Discover all the reasons for which you need to wear one.
Take advantage of the summer colors!
We are going to explain you all you need to know about this trendy accessory to which you will be addicted once worn. It's a pity there was no fashion class at the secondary school, but it's rather normal because style is not a universal thing. Everyone has theirs, and at BCBG, you will add another touch to your look. Let's do a catch-up class: Ladies, you can put on any existing headgear simply because all suit you! Here are the different female hat shapes: First, we have the Trilby and the Player shapes which represent the classiest headdresses. You can wear them whatever your look, at any occasions. Next, we have the hats that are exclusively reserved to women. The cloche hat and the floppy hat. The first is ideal if you opt for a retro and vintage style. As for the second, it is perfect to highlight the elegant and gracious side. For the most original looks, we can propose you the Porkpie for a rather jazzy style, the bowler -- that famous English hat -- and the top hat. In fact, there are other models than those used by magicians (delivered without a rabbit). And last, for the adventurers, we can offer you the models panama Fedora and the Traveller. These models are very similar except about some details. The Panama is a woven hat in Ecuador which is recognizable by the rose at its top. The latter has large brims that are not falling compared to the Traveller ones which are slightly falling in order to avoid sunburn. We are sure of having the hat that is going to enhance your traits. You just have to find the right one.
Women's Hat