Ladies and gentlemen, The Bowler!
Bowler Hat
The derby is no longer a fantasy, it is a matter of style. Although quirky, it's got a chic side, and we see it more and more in the streets, worn without complex and never "too much". The creators have noticed it and got it back on all the catwalks to suit both men and women.
Read more ...
The bowler hat, retro or flamboyant?
Surely, wearing a bowler hat implies you're claiming a retro or flamboyant style. However, if you don't add leather boots, a rose flower to the buttonhole and a sword-shaped umbrella, you won't be qualified as crazy or tipsy dandy.

Dare to wear the bowler on long hair for women, in classical style for men and women. You will gain that out-of-the-ordinary and mischievous look!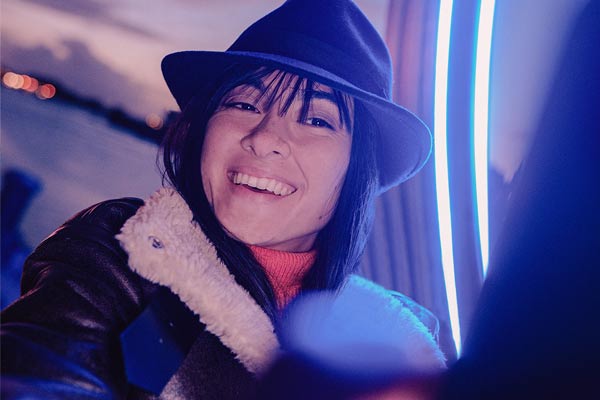 Bowler hat fo men and women
The bowler hat is in fact the ancestor of the skull cap or riding hat. In fact, that was what it was designed for: simply to protect the head from branches. It was then very robust. Next, that bulging hat lasted long within the array of the perfect gentleman, in the same way as the moustache and the three-piece suit. If it remains a so chic accessory for men, it is nowadays perfectly adopted by women who have been seduced by this rounded headdress. It can also add an eccentric note to your outfit; Laurel, Hardy and Charlie Chaplin surely played a role in that. The masculine/feminine touch comes back into fashion: the round hat with its retro-chic style, the bowler hat is ultra trendy. The ready-to-wear world loves it! We find it under a felt version, but also in straw or in a panama for the summer.
Bowler Hat